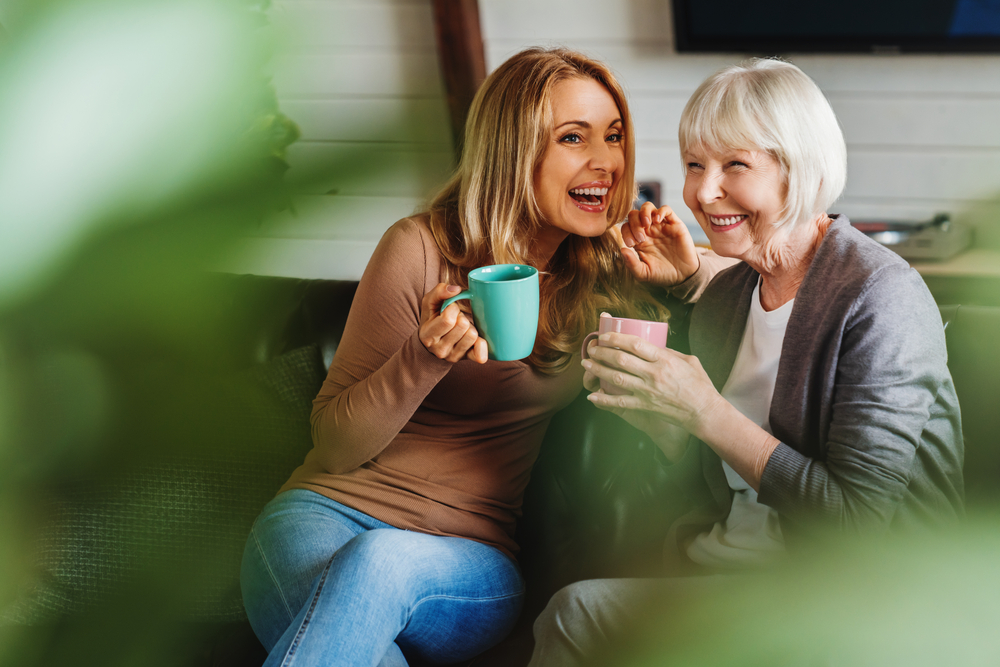 Falling affordability means first-time buyers are increasingly relying on family support
Research suggests more first-time buyers are relying on family support as affordability continues to fall. If loved ones decide they may be able to help you get on the property ladder, the process could be difficult to navigate. Read on to discover some steps that could make it smoother.
For years, parents have been stepping in to lend a helping hand when their children want to get on the property ladder. Now, research suggests buying a home is becoming a family affair, with grandparents and other relatives pitching in to support aspiring homeowners.
The Bank of Family is predicted to give £8.1 billion in 2023
According to Legal & General, family members will give £8.1 billion to loved ones to fund property purchases throughout 2023. By 2025, it's estimated the Bank of Family will hand over £10 billion a year.
Indeed, it's estimated that almost half (47%) of all home purchases by buyers under the age of 55 benefit from some kind of family help.
In the majority of cases, the Bank of Family lends vital support to first-time buyers. On average, a first-time buyer who accepts financial support from family members receives £25,600.
The money provided by family is often used as a property deposit. 77% of buyers who receive help from the Bank of Family use at least a portion of it for this purpose.
As well as financial gifts, family help aspiring homeowners in other ways too. Almost a third of parents and grandparents have welcomed family members living with them to allow them to save to buy a home. A further 37% would be willing to house adult children or grandchildren in the future.
5 useful steps that could help you navigate support from the Bank of Family
While the Bank of Family could be invaluable and help you reach your aspiration of owning a home, it may place pressure on relationships too. These five steps could help you navigate the support your family may offer when you're buying a home.
1. Talk about the challenges you're facing
Talking to your loved ones about the challenges you face can be useful. Are you struggling to secure a mortgage due to affordability checks, or would you benefit from help saving a deposit?
Being clear about the steps you need to take to be in a position to buy a home could help them identify practical ways to help you.
2. Be clear about whether financial help is a gift or loan
If your family will be handing over a lump sum, be clear about whether it's a gift or loan. It might be an awkward conversation to have, but ensuring everyone is on the same page could avoid potential misunderstandings in the future.
It might seem strange when you're handing money between family members, but making loans a formal arrangement could be practical. Setting out when you'll make repayments may provide certainty and, in some cases, working with a solicitor might provide peace of mind.
3. Be open about how you'll use the money
If your loved ones are supporting your homeownership dreams by giving you money, they may have an interest in how it'll be used. Letting them know your plans could be useful and mean they feel more comfortable.
So, whether you'll use it as a deposit, to cover legal costs, or to renovate your home once you've moved in, keeping family members in the loop might make using the Bank of Family smoother.
4. Discuss the long-term impact of a financial gift
A financial gift now could affect long-term plans. For example, if your grandparents provide a property deposit now, would it affect the inheritance you receive in the future?
In some cases, receiving a gift now could have a much more positive effect on your life than benefiting from an inheritance. Being aware of the potential long-term effects means you may be in a better position to make an informed decision.
5. Explore alternative mortgage options
While gifting a lump sum is a common way for the Bank of Family to help aspiring homeowners, there are other options too.
A family mortgage could reduce the amount you need to save as a deposit, enable you to save more or mean you benefit from a lower interest rate as your borrowing would be secured against the savings or property of a family member.
You might also want to consider a guarantor mortgage or choosing a joint mortgage.
These types of mortgages could be useful if you're loved ones aren't in a position to gift or loan you a deposit but want to offer some support. It's important both you and your family members understand how these options work, as they'll often involve them taking on the responsibility of paying the mortgage if you default.
Contact us to talk about your mortgage needs
If you're an aspiring homeowner and would like to talk about your mortgage needs, please contact us. We could help you understand your mortgage options, including those that may incorporate family support.
Please contact us to arrange a meeting.
Please note:
This blog is for general information only and does not constitute advice. The information is aimed at retail clients only.
Your home may be repossessed if you do not keep up repayments on a mortgage or other loans secured on it.