Butler Toll Guide to Understanding Investment Risk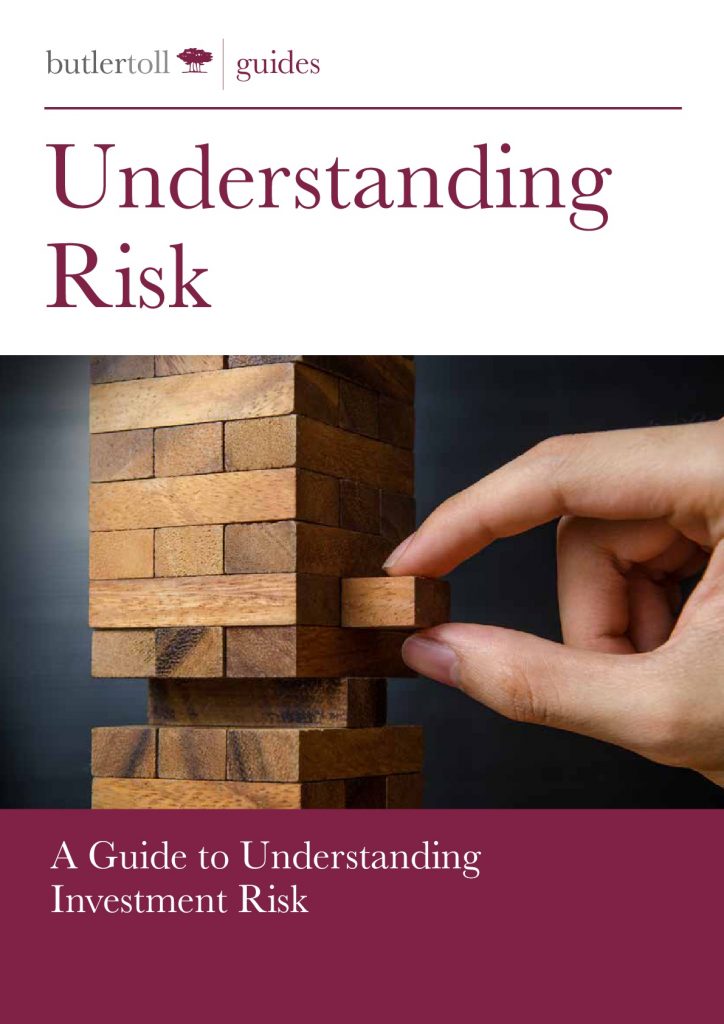 Butler Toll is delighted to announce the unveiling of the first in a series of guides covering a wide range of areas in financial planning, exclusive to our clients.
The Guide to Understanding Risk is an essential tool for our clients at initial meetings to help formulate their investment risk profile, and a great asset for existing clients at review meetings to re-evaluate their investment risk positions.
An investor's risk profile is determined by three key factors – a willingness to take risk, a need to take risk and a capacity to bear any potential losses from that risk.
The Guide to Understanding Risk includes:
How a risk profile is formed
Types of asset classes
Butler Toll's risk categories
Butler Toll's investment principles
All in an easily accessible format to help clients better understand what type of investments suit them best and how much risk they wish to be exposed to.
For expert advice for your financial planning needs, call Butler Toll Ltd 01793 786 300 and we are happy to help.